Commercial implementation program
Program aimed at converting the service sector into a new source of exportable, competitive, and value-added offer, through business centers. Thus, it facilitates the medium and long-term growth of exporting companies, while seeking to position the brand internationally.
It arises from the need that companies have to strengthen their commercial strategy for internationalization; within which, have a physical presence for support, monitoring, billing, etc. This will allow them to reach end customers and serve them from the market itself through their own brands.
Commercial implementation
program (Countries)
USA, Mexico, Panama, Colombia and Spain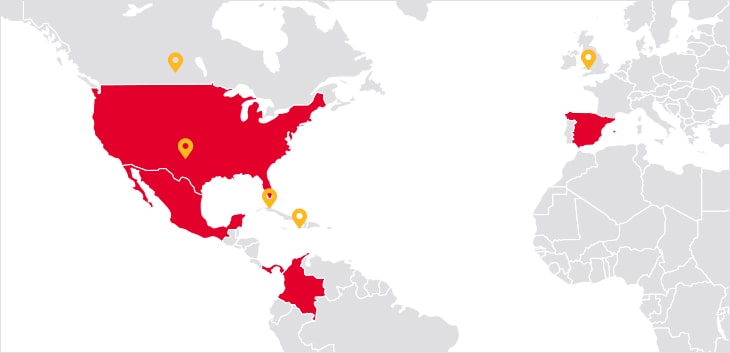 Commercial implementation
process: